Sound Affects I: a Virtual Workshop
On 23rd and 24th April, we met online for the first part of our final workshop. The second part, a face-to-face meeting, will take place at the University of York at a later date.
Update: due to the ongoing covid-19 pandemic, the second workshop will also take place online.
Disability and Devotion
Dr Barbara Eichner (Oxford Brookes), 'Infirm Singers and Dyslexic Nuns: Negotiating Disability in Early Modern German Nunneries and Monasteries'
Dr Rosamund Oates (Manchester Metropolitan), 'Speaking in Hands: Deafness and Salvation in Early Modern England'
Respondent: Dr Emilie Murphy (York)
Acoustic Heritage and Hearing Archives
Dr Mariana Lopez (York) 'Heritage Soundscapes: Sound Design, Research and Evocation in Heritage Experiences'
Dr Elma Brenner (Wellcome Collection), 'Hearing the Voice of Cardinal Georges d'Amboise in a Letter of 1507'
Respondent: Dr Rachel Willie (LJMU)
To switch between panels, click on 'Schedule' in the top left hand corner of the playback.
We are grateful to the Society for Renaissance Studies for supporting this event.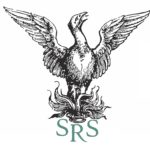 Image: detail from coloured engraving by J. Emslie after himself, Acoustics: sonic phenomena and musical instruments, 1850. Credit: Wellcome Collection